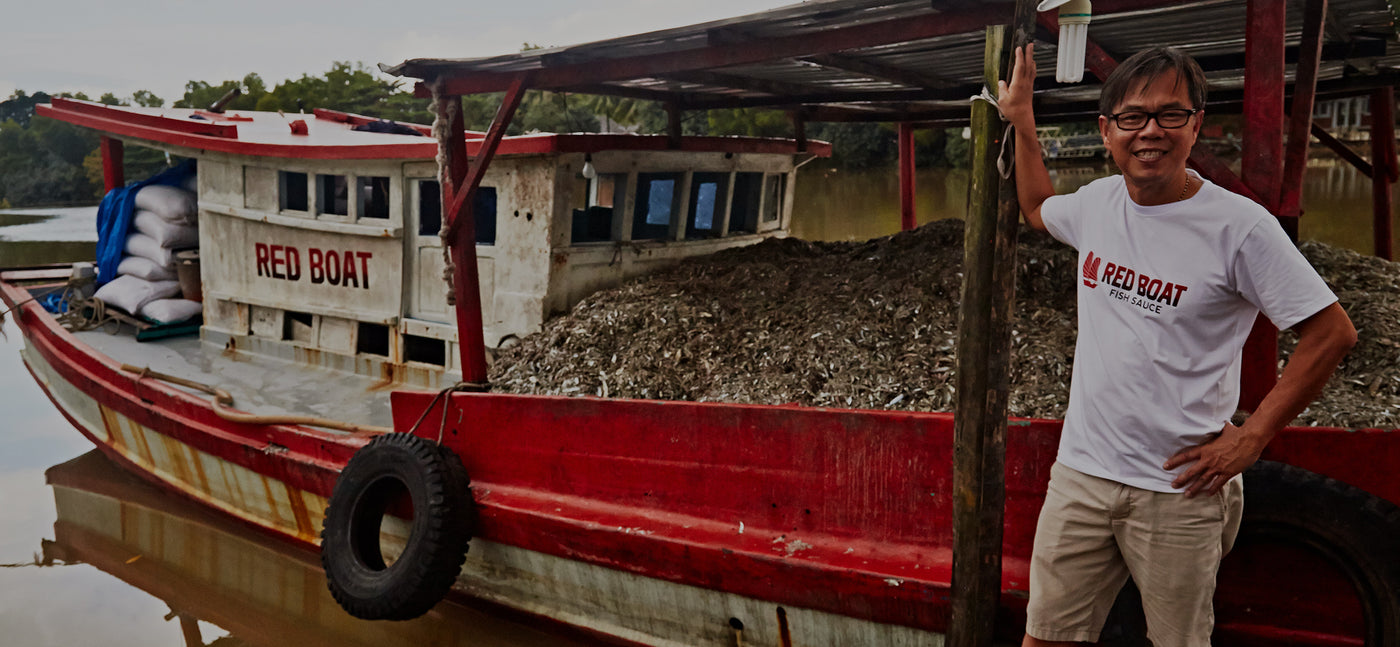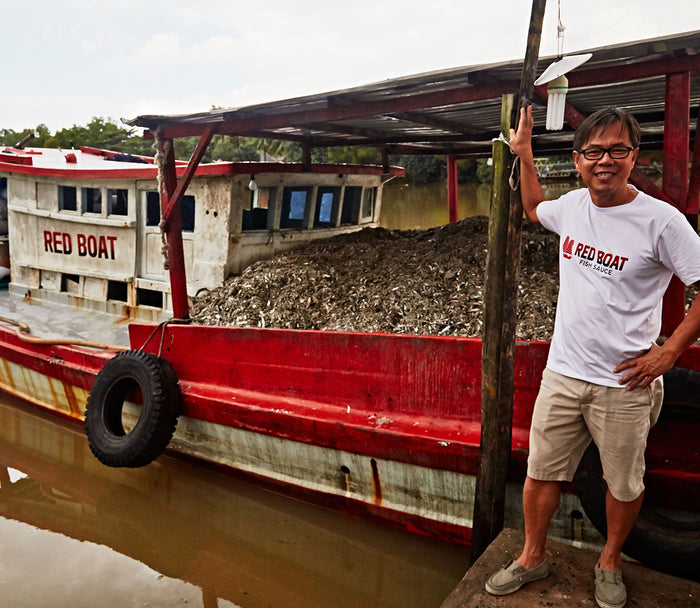 The Red Boat Story
After moving to the United States, Cuong Pham was hungry to recreate the flavors of his childhood in Saigon. But not even the vibrant Asian markets of San Francisco offered the intensely fragrant first-press fish sauce, nước mắm nhĩ, that Cuong remembered from Vietnam. So in 2011, Cuong decided that if he couldn't find it, he would make it — and started Red Boat Fish Sauce. Returning to Vietnam, Cuong expanded a small, family-run facility on the tropical island of Phú Quốc. With its clear waters and traditional fishing communities, Phú Quốc has long been renown for producing the world's greatest fish sauces. Cuong partnered with expert fishermen and continued a centuries-old fermentation tradition. Today, the Red Boat brand is stronger than ever. In an era where transparency, traceability, and sustainability reign supreme, Red Boat is just as committed to quality ingredients and its time-honored fermentation tradition as the day it was founded. That means no additives, no preservatives, and no flavor enhancers. Just the purest fish sauce on earth.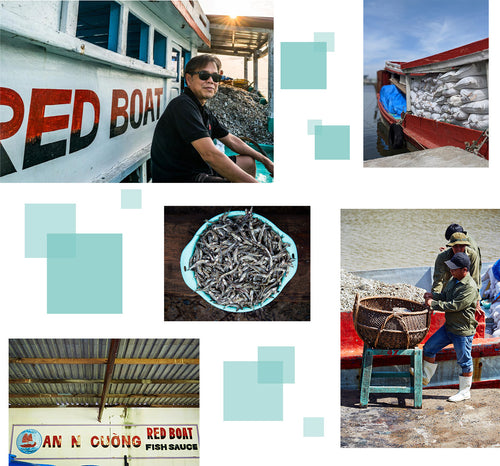 Unrivaled Purity
Red Boat Fish Sauce is the purest on Earth for

three

simple reasons.
1
We use only black anchovies caught off of the crystal clear waters of Vietnam's Phú Quốc archipelago.
2
Our fish sauce is fermented using a centuries-old traditional method in large wooden barrels for a clean, natural umami flavor.
3
We bottle only first press fish sauce as indicated by our classic dark amber color, guaranteeing it is never diluted.
The Red Boat Process
Catch
Catch wild black anchovies off the coast of Phu Quoc, Vietnam.
Salt
Upon catching, anchovies are salted immediately to preserve their flavor.
Ferment
Anchovies are brought back to the barrelhouse and fermented for 12 months. Each barrel holds 13 tons of black anchovies.
Press
After fermentation is complete, the first extraction from the barrel (called the first-press) is bottled.